Many people think that false eyelashes are unable to make a dramatic appearance; as everybody can notice the falsies over the eye line. Truly, those who say so may be mistaken for sure! All the fashionistas, makeup artists, celebrities and models around the world apply false lashes to make a stunning and glamorous appearance!
No doubt, false eyelashes are the must-have accessories for this current season! If you are worried about how to apply them, we assure that you can apply them in such a way that they don't even look false at all! However, modern technology has invented perfect lashes with hand-made versatile bands, 100% human hair, invisible drying glue; which don't affect your natural lashes! From glamorous bold eyes of Katy Perry to the naturally dramatic look of honorable First Lady Michelle Obama, there are so many false lashes battling along with the current trends. They are quite easy to apply; you not only wear them on special occasions; but also on an every day basis!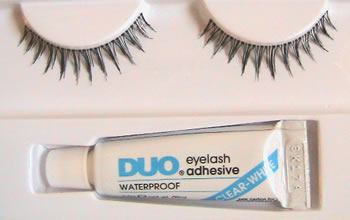 Well, applying false lashes can be one of the nerve-racking job of your daily makeup schedule; but they will give you an award when you will be acquainted with the technique. Go through the following steps:
Start with a pair of any false lashes and use a quality glue like Duo Eyelash Adhesive.
Draw a line along the lash line with glue and wait for 10 seconds
Apply the falsies directly along the lash line; from the inner corner to outward
Apply mascara to stick the natural and false eyelashes together
But the fun part is to choose the best pick of falsies to show off your dramatic eyes! With hundreds of styles to choose from, confused where to start! These are top 4 best false lash styles for stunning eyes!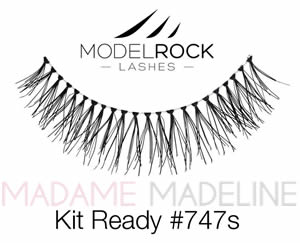 Top 4 Best Eyelashes To Choose For Dramatic Eyes
Red Cherry
This is the most popular eyelash brand; which are used and loved by makeup artists everywhere in the world. Red Cherry lashes are high quality 100% human hair; that comes in a wide variety of styles, including small, medium or large sizes for every eye shape. To get gorgeous and full look, you can choose #747s Red Cherry lashes.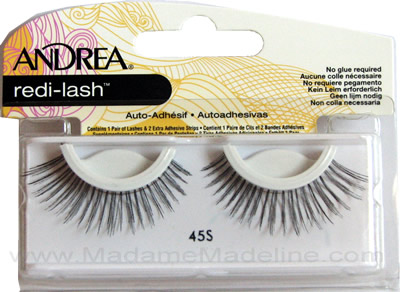 Andrea Redi-Lash
If you are opting for the false eyelashes with perfect fullness and length, then Andrea Redi-Lash can be the best one that you should try out!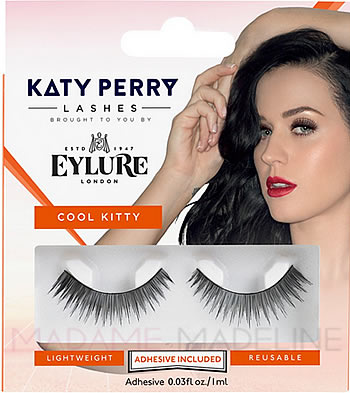 Eylure Katy Perry Lashes
Eyelure Katy Perry Lashes are the best falsies, if you are looking for ultra-glam lashes. They are very easy to apply. Even they draw the natural beauty of your eyes! No matter whether you are going to lunch, meeting, wedding or prom, these false lashes can complement your eyes in every occasion!
Ardell
With the invisible, lightweight band, Ardell eyelash combines natural look and feeling! Wispies are the best classic strip lash; which can make your eyes appear whimsical and fuller! No doubt, Ardell lashes can fit your personality, mood and lifestyle. No matter whatever the occasion you are going to attend, count on Ardell to get the look that you want the most!
Finding The Top Class False Lashes
Madame Madeline, an eminent name in the false lashes industry has been offering an extensive variety of false lashes to suit the unique preferences and desires. To get a perfect eye makeup for every day or partying occasion, make a purchase of stylish false eyelashes from Madame Madeline ( www.madamemadeline.com ). For special offers and discounts, feel free to visit our website today!